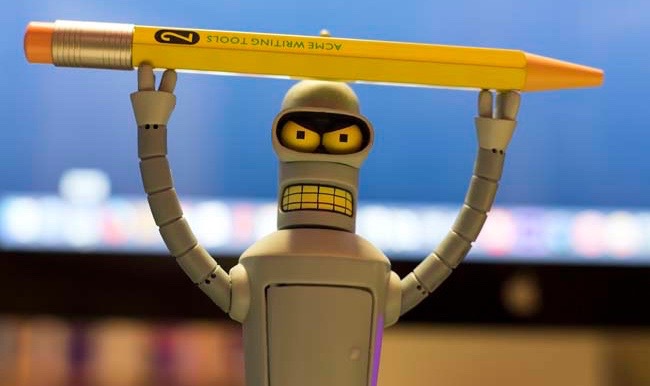 149 weeks ago
Storytelling in business
Don't take my word for it, this comes from one of America's marketing gurus David Meerman Scott and I heard it when participating in a Webinar hosted by Citrix and led by Kevin Lawrence, 'Coach Kevin' about Growth Strategies.
This was reinforced a couple of days later in a blog Kyle Wiens, chief executive of iFixit, via the Harvard Business Review titled, Your company is only as good as your writing. Kyle argues that good writing makes the difference between a good business and a bad business. I'd go one step further and say that good writing can be a business in itself.
I have been working with a whole range of companies and individuals on their content and business storytelling. Actually, I am writing their business stories, or taking their IP, writing, packaging and publishing it so that they can leverage their IP to grow their business.
Business storytelling covers many areas. I am currently working with an ASX Top 10 company, a small design/branding consultancy focused on the hedge fund sector, a fine art publisher, a global innovation consultant and a world expert on design thinking. Plenty of business stories and IP there.
All of these people and businesses have one thing in common. They have intellectual property and a corporate story that is not being shared with the world and not working for them in terms of supporting their profile in their specific sector, or supporting them in their business.
The great thing about business storytelling and business publishing these days is that there's such an array of options available at a wide range of entry price points. Let me run through just a few options/opportunities here.
eBooks

SlideShare

Blogs

A printed book-nothing like it if you undertake public speaking, training, facilitation, mentoring

. . .

Facebook posts

LinkedIn engagement

EDM campaign

. . . and any number of specific industry organisations and sites.
This is not to say that everyone should do all of these. Quite the opposite. Understanding your target audience, who they are, what they are interested in and where they are online will determine what mix of the above, and other options you choose.
The one common factor though is that what you publish has to be of the highest quality in terms of the value of the content, how it's written and the quality.
To paraphrase Kyle Wiens (I could really hug this guy), 'good writing [grammar] is credibility, especially on the internet . . . your words are all you have. They are a projection of you in your physical absence. And for better or worse, people judge you if you can't tell the difference between their, there, and they're.'
Couldn't agree more.
If you have a business story or IP you want to leverage and create more value from, email me, Jaqui@globalstories.com.au or read some of my tips on writing and publishing.