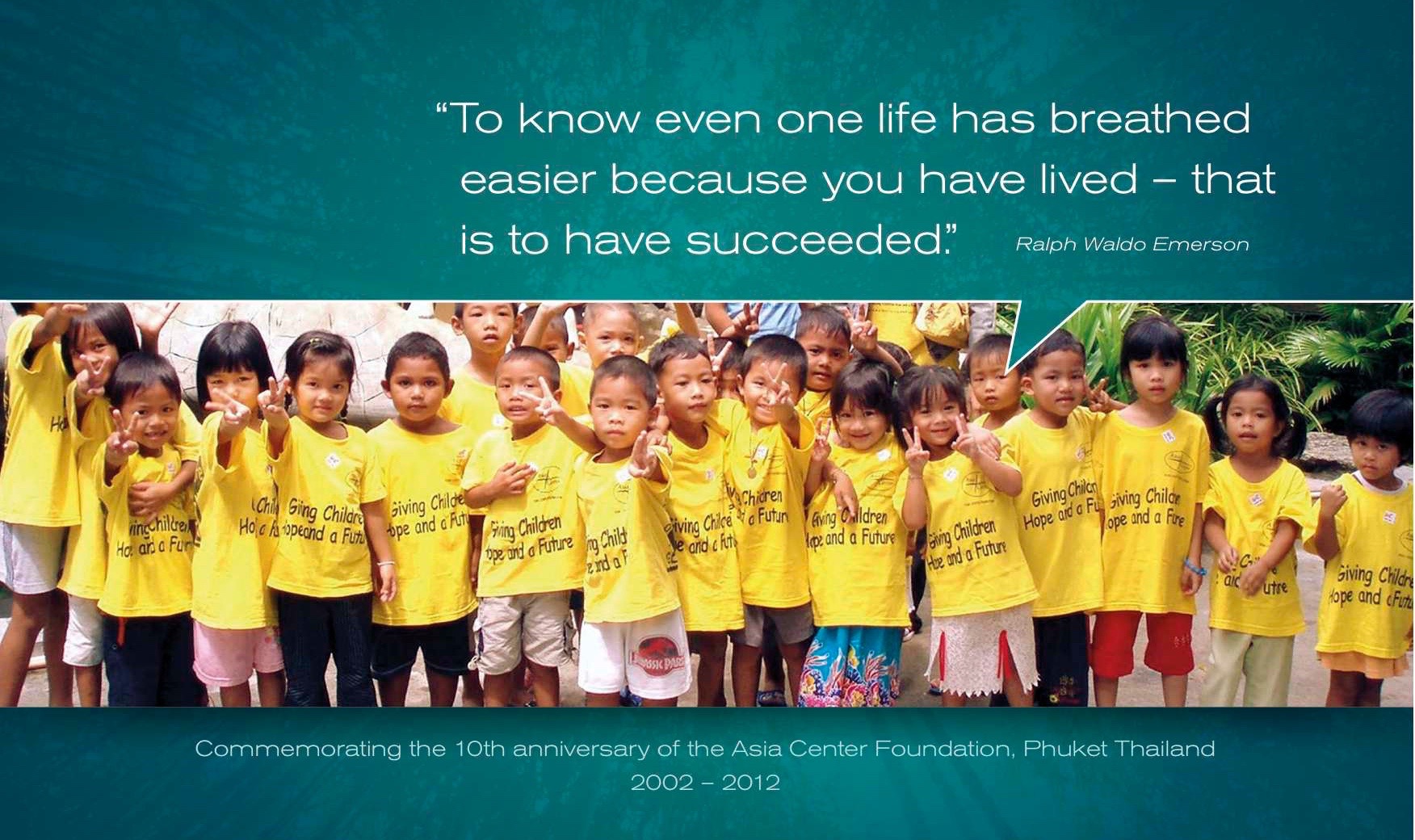 183 weeks ago
The Asia Centre Foundation: 10 years
Who: The Asia Centre Foundation (ACF) is a Phuket-based charity that provides education and support for young children in and around Phuket who would otherwise not be able to attend school
Why: ACF was celebrating 10 years and I visited the organisation when on holiday. I offered to research and write the history as part of my support for their work.
What: A soft cover book which presents an overview of ACF's first 10 years
How: Jaqui researched and wrote the book, found a graphic designer to design the book and a printer to get it published.
Result: A terrific, simple yet effective soft-cover book that showcases the work of ACF