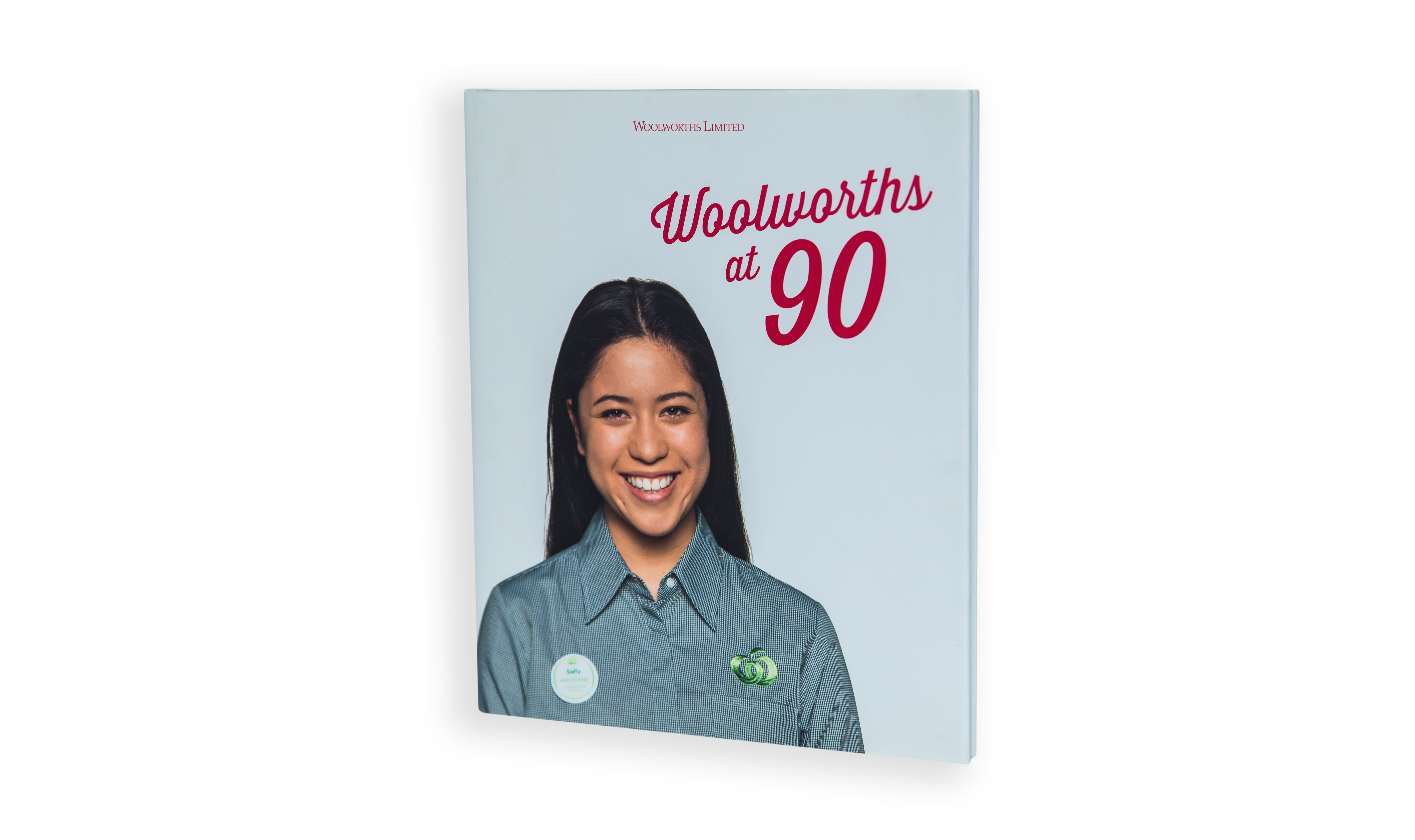 173 weeks ago
Woolworths @ 90
Who: One of Australia's leading supermarkets
Why: To celebrate their 90th anniversary and present the core values of the company to its employees and valued suppliers through a short corporate story.
What: A hard cover, printed book focused on six core values; a more detailed history of the past nine years (to bring the pervious book up to date); a timeline summary.
How: Jaqui developed the concept of the book with the client, researched and wrote all components, interviewed current and former Board members, management and selected employees; oversaw the design and production of the book.
Result: The 90th book was ready for major celebrations across Australia with key information, interviews and background materials deposited in the archives for future reference.